MBA in
MBA in Sports Business
Vytautas Magnus University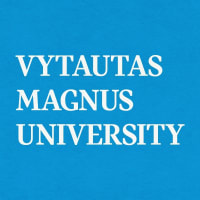 Program Outcome
Upon completion of the program, graduates will be able to:
Understand the principles and structures of different sports business systems and can make effective decisions in diverse organizational contexts.
Understand the specifics of sports marketing and communication and be able to adopt adequate strategies and instruments both in traditional and digital media environments.
Understand the diversity of legal entities, contracts, tax provisions, dispute settlement, and instruments for legal protection available to sports organizations.
Understand the economic rationale behind the functioning of diverse sports business systems, analyze financial data and streams, and make financially informed business decisions.
Have a systemic understanding of different management aspects of sports organizations.
Formulate and implement business development strategies of sports organizations by adopting innovative business models and mobilizing important stakeholder groups.
Professionally debate and work in a team, co-operate in project teams, manage them, make decisions, and take responsibility for results.
Provide systemic, creative, and critical solutions to complex management problems based on the norms of ethics and social responsibility.
Career Opportunities
The study program qualifies students for a wide scope of positions in sports organizations, ranging from management of professional clubs, and businesses in sports-related industries to managing professional sports associations and other system-level bodies (e.g. federations, sports leagues, and competitions in private, governmental, and NGOs sectors: manage business companies in middle and higher level; take positions of management in sports federations and associations, in professional and nonprofessional sports clubs, in advertising and other project management; work as sporting goods and service sales manager; as a business analyst in certain sports sectors; as business process analyst; as sports services manager/agent; as sports organizations representative of public relations; as sports journalist; as sports sponsorship; as ERP consultant.