MBA in
The International MBA
Porto Business School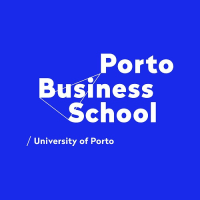 Introduction
A transformational journey that begins in Porto, one of Europe's fast tech growing hub
Explore a new world and a new you
With The International MBA I will:
Broaden my future career path;
Attend an MBA in Porto, one of Europe's fast tech growing hubs;
Get international business exposure through experiential international immersion weeks in a top business school in the USA (UC Berkeley), final consultancy projects, and exchange programs & partnerships;
Add an optional International track to the program, with two immersive weeks, one in China (Sun Yat-Sen University) and in EUA (MIT, Boston).
Why set sail with us?
A one-year full-time program with triple international accreditation: AMBA, EFMD, and FIBAA.
Individual skills development program provided in partnership with Boyden Executive Search In one of the best European Business Schools and one of the top 30 in Executive Education, according to the Financial Times.
A program in an award-winning School: Best MBA Student of the World (AMBA, 2014).
1st place John Molson MBA International Competition.
23rd Western Europe Eduniversal Best Masters Ranking in 2017.
Get ready for an immersive, tailored journey
The International MBA will expose you to the latest knowledge and best practices in the main hard skills' management topics and will help you discover and enhance your soft skills.
Foundation Period: Providing a common knowledge framework.
First Term: Essential core courses & soft skills training.
Second Term: Intensive training in complementary core courses.
International Week: Immersion Week @ UC Berkeley (California).
Third Term: Deepening your experience elective courses & international week.
Integrative Term: Putting it all Together (Final Consulting Project).
International Business Exposure
Throughout the program, participants gain access to an extensive network and experiences exposing you globally.
International Week in an Ivy League Business School, in USA (in 2018, Cornell University, New York)
Immersion week at a top European Business School (in 2017, Instituto de Empresa, Madrid).
Exchange opportunities with several universities and business schools worldwide.
Final Consultancy Project (Corporate / Non Profit / Entrepreneur).
Beyond the classroom
Like an all-star crew of a big ship, you will feel part of a true team during and after this one-year voyage.
To complement The International MBA experience, Porto Business School promotes extra-curricular activities with a casual approach to the corporate, academy, and to the city:
Mentoring Programme
Company Visits
Smart Talks
Manager in Class
John Molson MBA Case Competition
The Magellan MBA Welcome Tour
Set sail...



...and explore a brave new world.



It is not always easy to define a path, to pick a route, to see clearly beyond the horizon. To bring out the best of you is essential to become part of a very special sequence of events.



The International MBA will open doors to a new universe and immerse you with knowledge, different cultures, and shared experiences.
Ready to start your journey?
If you have:
A degree (or equivalent) from an accredited university.
A minimum of three years of working experience in any field.
The ambition to accelerate your career in management by learning to excel in team management, leadership with a broader and strategic view of the business.
A global perspective of management regarding innovation and creativity as success factors for companies in an international environment.
Applications
1st phase (early bird fee) | Until 31 March | 20 800 €
2nd phase | Until June 15 | 23 400 €
3rd phase | Until September 5 | 26 000 €
Scholarships and Funding
Scholarships
The International MBA offers a limited number of merit-based scholarships* up to 40% of the program's fee, based on academic and professional background and candidate's performance in interviews.
*Scholarships are exclusive for individuals, and not applicable for candidates sponsored by companies. Scholarships are not cumulative with other discounts.
The partnership between Porto Business School and Fundação José Neves allows participants to benefit from a special scholarship.