MBA in
MBA Master of Business Administration
Macromedia University of Applied Sciences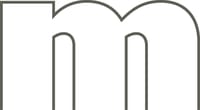 Curriculum
During your MBA degree, you will learn how to use business management tools profitably: You will learn how strategic processes are planned and optimized, what modern innovation and change management look like and how risks can be weighed and costs reduced through suitable analyses.
You will not only develop professionally, but also personally: In group work, practical projects and presentations you will learn to take responsibility for your actions. You will make valuable contacts in business and lay an important foundation for your further professional career.
Career Opportunities
After your MBA degree, you are ready to take on responsible tasks in companies or authorities. With the MBA that focuses on general management, you have interdisciplinary training and can use your knowledge profitably in various sectors.