MBA in
MBA Marketing
Macromedia University of Applied Sciences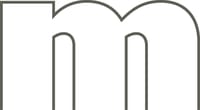 Introduction
Plan the next step in your career
Have you been in professional life for some time and would like to achieve more? The Marketing MBA prepares you for a challenging position in an agency, a public authority or a company. Or you choose the path to self-employment and become your own boss – the Marketing MBA gives you the tools to do so.
Visit our website to get the brochure and learn more about our Marketing (M.B.A.) programme.
Curriculum
Reaching customers in a targeted way
With the Marketing MBA, you acquire a broad knowledge of business administration. In addition to general topics such as business management, business law and accounting, this degree programme focuses on marketing. You learn to focus on the consumer and to better understand him or her through market research.
You can then align your marketing strategies with the needs of your target group and thus make a lasting contribution to the success of your company. Your extensive know-how will enable you to make a real career leap after graduation.
Program Outcome
Degree awarded
Students on this M.B.A. programme are awarded the following master's degree:
Master of Business Administration (MBA) with a specialisation in Marketing
Career Opportunities
Whether you are an innovative start-up, a family-run medium-sized company or an established global player, the Marketing MBA at Macromedia University of Applied Sciences qualifies you for challenging management tasks in corporate management, in the advertising industry and in sales.