Master in
International MBA (Dual Degree)
International Graduate Center - Hochschule Bremen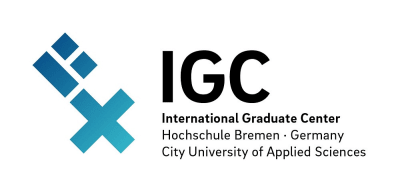 Key Information
---
Campus location
Bremen, Germany
Application deadline
Request info
Earliest start date
01 Oct 2023
* depending on the chosen partner university, plus semester fee of approx. 360 euros
Introduction
+++ Top accreditation: The study program International MBA has been accredited by the European Foundation for Management Development (EFMD). The international EFMD quality seal confirms the exceptional quality of the study program, which is conducted in cooperation with four renowned international partners. Read more +++
Dual Master Degree of the IBSA Network
The International MBA is the German accredited degree program of the IBSA Dual Degree Master's Program which is offered by the International Business School Alliance (IBSA).
Participating in the program means that you finish your graduate studies with two degrees in less time: An MBA from Bremen plus another degree depending on your choice of the partner university.
It also means that you live in two different countries and study with a highly diverse student body. The first semester always consists of core modules. You can either study the core modules in Bremen, Germany and choose one out of three partner business specializations. Or set up your dual degree the other way round: Specialize in Logistics and Supply Chain Management and start at one of our three partner universities. In the third term, you will write your master thesis about your specialization topic.
The standard of living in Bremen is high, but the costs are not. The city has a very long tradition as a hub of international trade. Because it is linked to the sea, many logistics companies have settled down here.
Students enjoy the many benefits of studying in Germany. One interesting fact, in particular, is that you can stay up to 18 months after graduation to look for a job (job seeker visa).
IBSA Dual Degree Master's Program - Partner Universities
As an IBSA student, you can design your own path. There are 20 possible combinations of universities and specializations you can choose. That sounds like a lot, but it's not a complicated decision:
There are four accredited degree programs forming the IBSA Dual Degree Master's Program. The IMBA is the German one.
Students start with the first term at any of the four partner universities belonging to the International Business School Alliance (IBSA) and have to change to a second IBSA-partner in the second term. The final research project in the third term is completed at this second IBSA-partner.
The Core Modules are the same everywhere. Every university has its own specialization.
Hochschule Bremen, International Graduate Center, Germany, Bremen
Universitat de Valencia, Facultat d'Economia, Spain, Valencia
University of North Carolina Wilmington, USA, Wilmington
ESSCA School of Management, France, Paris