1-year MBA in
Mba in one year
Hult International Business School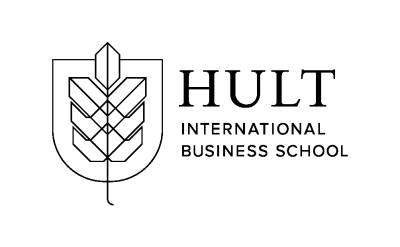 ---
Campus location
London, United Kingdom
Tuition fees
USD 85,000 / per year
Application deadline
27 Jul 2023
Earliest start date
Sep 2023
Introduction
Accelerate your career in international business in one intensive year with a transformative campus experience that immerses you in diversity and takes you across the globe.
Do your MBA your way
Develop the skills most in-demand with employers worldwide so you can make an impact from your first day on the job. Learn business by doing it and specialize in your chosen area so you graduate with the practical skills, applicable knowledge, and effective mindsets to transform your life and career.
Our programs are centered around real-world business challenges. Students take the knowledge and skills they learn in class and continually test them, and themselves, through practical application.
Skills-led learning
Hult's MBA programs have been designed to develop the skills most in-demand with employers worldwide so you can add value from your first day on the job.
Tackle teamwork
Business is built on people. Focus on strengthening your collaboration, communication, and leadership skills that will prepare you to lead in a global business environment.
Technology knowledge
Choose from a variety of specializations that will give you the knowledge and skills to succeed in a tech-driven business world.
Essential expertise
Gain the foundational business skills needed in any career—project management, data analysis, financial acumen, and marketing strategy skills are at the core of the Hult master's programs.
Key program features
Graduate ready to do
We have identified the skills employers are looking for globally and built the teaching of these professional and technical skills into your program, so you are ready to take on your next challenge after graduation.
Get global experience
Choose one home campus for your core program and travel to as many others as you want for electives with Global Campus Rotation and City Seminars. Study in centrally located campuses in some of the world's most influential business hubs and gain on-the-ground international experience as you build a global network. You can study your MBA core program in Boston, San Francisco, London, or Dubai.
Double your value with a Dual Degree
Why get one degree when you can get two? Double your chances in the global job market with a Dual Degree from Hult, which sees you earn two triple-accredited degrees in as little as 18 months. Add a second specialized master's to your first degree with just six months of additional full-time study.
Which MBA program is right for you?
Ideal Students
At Hult, we want to understand who you are and what drives you. We're looking for students who'll make an impact—not just in business, but in the world. Students who demonstrate academic achievement, passion, curiosity, leadership potential, and drive. With that in mind, we take a comprehensive approach to reviewing all information submitted with every application.
Scholarships and Funding
We recognize that college is one of the biggest decisions you will make, and we believe in rewarding the talents and achievements of ambitious students. All incoming students can apply for a range of merit-based scholarships or need-based awards that reward your achievements and potential both inside and outside of the classroom.
Merit-based scholarships
You can apply for a range of merit-based scholarships that reward your achievements and potential. So whether you're an academic high achiever, an entrepreneur, or a proven leader—there could be a scholarship for you at Hult.
Social Impact Scholarship
Global Professional Scholarship
Entrepreneurial Impact Scholarship
Senior Leaders Scholarship
Women in Business Scholarship
Scholarship applications
You can apply for scholarships as part of your online application. Start your application today and one of our enrollment advisors will be in touch to support you through the process.
Read about our scholarships and awards in detail, and begin your application, on our website.
Career Opportunities
Transform your career in one year
We work with every student individually to set a targeted strategy, equip them with the right tools, and guide them on a clear path to achieve their career ambitions. The results speak for themselves.
100% of MBA grads changed country, industry, or function
94% of Hult MBA grads were employed after three months
122% increase in pre-MBA salary, The Economist, Which MBA?, 2021
440 companies hired Hult graduates across 58 countries
Class of 2021 Results