1-year MBA in
Master of Business Administration
Houghton College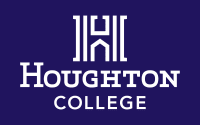 Scholarships
Explore scholarship opportunities to help fund your studies
Introduction
An online MBA is designed to prepare you for faithful, thoughtful, skilful leadership – fully equipped to make a positive and lasting difference in your workplace, community, and beyond.
Examine business concepts and questions through a biblical lens, as you explore what it means to be a faithful disciple of Christ within the context of your workplace.
Through Houghton's Master of Business Administration program you will:
Strengthen your management skills and business acumen
Deepen your understanding of organizational issues
Hone your Christ-like leadership abilities
Track your professional development in three main areas throughout the program: ethics, entrepreneurship/innovation, and leadership
Put your learning into practice through 500 Hours of internship or professional experience.
You will start and end the program with four-day residencies at the Houghton College main campus in Houghton, NY, where you will build camaraderie with your fellow MBA students.
Optional Focus Areas
Accounting
Entrepreneurship
Enterprise Process Management
Human Resources Management
Non-Profit Management
Career Options include, but are not limited to:
Finance/Accounting
Energy/Utilities
Health Care/Pharmaceuticals
Consulting
Technology
Manufacturing
Government/Non-profit
Products and Services