Part time MBA in
MBA in Strategy, Programme and Project Management
Gdansk University of Technology (Politechnika Gdańska), Faculty of Management and Economics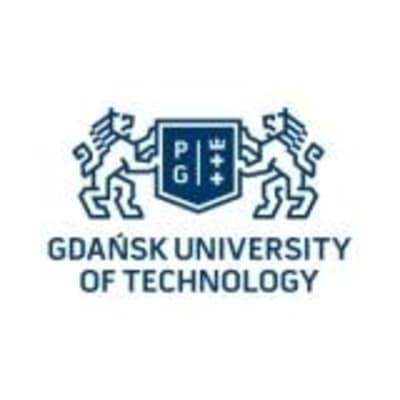 Key Information
---
Campus location
Gdańsk, Poland
Application deadline
Request info
Earliest start date
Request info
* PLN 33,000.-
Scholarships
Explore scholarship opportunities to help fund your studies
Introduction
PROGRAMME OBJECTIVE
- Integration of business with management disciplines through application of expertise in practice. - Qualitative and structural approach to organizations oriented towards management through programmes and projects. - Indicating possibilities of company strategy implementation through projects and programmes as well as management of complex situations.

PARTICIPANT PROFILE
The programme is specifically designed for: - executives, members of boards of directors, project managers, middle managers dealing with managing and streamlining companies through projects, - managers and owners of businesses operating in service, production and financial sectors, - representatives of companies seeking management optimization, introduction of quality management principles and methodologies for continual organization improvement,

BENEFITS
- Acquiring knowledge and practical abilities in the area of strategic decision-making in company management. - Updating and improvement of professional practices. - Orientation of career development towards company management through projects and programmes. - Acquiring expertise in effective implementation and application of project and programme management methods.

SYLLABUS OF STUDIES
Core - Integration, Team building - Leadership and Personal Development; Talent Diagnosis - Global Talent Management and Strategic HR Management - Coaching - Business Economics - Business Law - Strategic Marketing Management, Marketing 3.0 - Strategic Management Accounting - Strategic Financial Accounting and Graphics Management - Project Management - Operations Management - Learning Strategic Change - Business Negotiations - Modern Strategy Planning and Implementation - Innovations Management

Enrichment - Strategic Project Management and Analysis- PRINCE2™ - Strategic Programme Management - MSP™ - Management of Risk - MoR™ - The Portfolio, Programme and Project Offices- P3O - Applications – aligning MSP, Prince2, P3O and Change Management with Business Strategy Planning and Implementation context -Strategic Game Simulation

PROGRAMME STRUCTURE
- Duration of MBA studies: 2 years, - I year: Business Fundamentals, - II year: Specialization, - Part-time studies, - Sessions once a month, - Sessions take place on Friday, Saturday and Sunday if necessary, on another agreed day. Each module comprises 30 hours including a module exam. Classes last from 9.00 to 17.00, - Each module comprises 30 hours including a module exam, - Language of instruction: English, - Exam finishing each module, - Classes based on case studies, - Dissertation defence after passing all modules.

ENTRY REQUIREMENTS
- The number of students in a group: 20

DOCUMENTS REQUIRED
- university degree certificate , - completed on-line registration, - CV , - letter of application , - copy of language exam certificate (optional), - photo, - copy of identity card – pages 1 and 2.

TUITION FEE
Registration fee – 350 PLN
Total MBA fee – 40 000 PLN (for a two-year programme, full cost 0% VAT, payment in instalments possible)

DIPLOMA
1. MBA Diploma issued by Gdansk University of Technology 2. Postgraduate Diploma issued by Gdansk University of Technology 3. Certificates of Completion of particular thematic modules**:
MBA Director's Message


Thank you for your interest in The Gdansk University of Technology MBA Program: due to the preponderance of so many different MBA programs worldwide, choosing one in particular will be a great challenge for you. I encourage you to explore this website and contact GUT MBA program staff to learn more about our MBA if you would like help.

What makes our program unique and convenient for your career objectives is a new approach to the MBA curriculum and its practical application in the real business environment. As the business world changes at a rapid pace, the program stays current by leveraging its strong bonds with both business and academic fields. MBA in Strategy, Program and Project Management program is designed to promote an integration of business and management disciplines, with a strong focus on strategy implementation through programs, projects as well as best practice sharing expertise. The students undertaking the program are usually experienced post-graduate middle-managers who are encouraged to return to their workplaces and implement Best Practice products where appropriate and\or necessary. There are currently modules covering PRINCE2®, MSP® and M_o_R®, although reference is made to other topics including P3O® and Change Management®.


Our MBA students not only benefit from the University's MBA Diploma, but also from accredited certifications gained during the second year of the MBA program.

On this website you will find some features to consider while contemplating our MBA program.

I am confident that our program will meet your needs and exceed your expectations.
Program Admission Requirements
Demonstrate your commitment and readiness to succeed in business school by taking the GMAT exam – the most widely used exam for admissions that measures your critical thinking and reasoning skills. Download the GMAT mini quiz to get a flavour of the questions you'll find in the exam.