MBA in
MBA in International Business and Relations - UCAM, Spain
Exeed College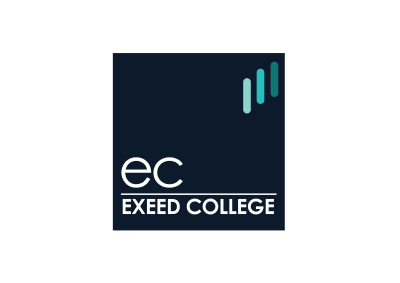 Key Information
---
Campus location
Sharjah, United Arab Emirates
Study format
Distance Learning
Tuition fees
AED 32,000 / per course
Application deadline
Request info
Earliest start date
Request info
Introduction
International entrepreneurship is an established sub-domain of the entrepreneurship field. There is a growing recognition of the importance of contextual factors for the same. This module emphasizes the increasing importance of international entrepreneurship. Specifically, it examines the international aspects of entrepreneurial activity and how firms are embedded within a rapidly changing and increasingly competitive global socioeconomic and political context. Venture capital firms, corporate venture funds, and business angels have increased their financing in entrepreneurial start-ups outside of their countries of origin, while many entrepreneurial firms are now 'born global' to exploit international opportunities.
Cross-border business has both opportunities and obstacles. Businesses are looking for opportunities to expand worldwide to market their goods and services and maintain growth. However, due to the distinctive characteristics of foreign marketplaces and the complicated environment in international trade, this is far more difficult than managing the goods and services domestically. This module offers a critical understanding of several frameworks for corporate internationalization and analysis of decisions making frameworks by firms in an international setting. In addition, the module seeks to increase knowledge of international business theories and practices. Although this course's content has roots in economics, management strategy, international finance, marketing, human resource management, and other perspectives will be mixed with (and challenged by) these concepts
About UCAM
Universidad Católica de Murcia, UCAM, is one of the fastest growing universities in the European region. Based out of Murcia, Spain, with learning centres in the UAE, Indonesia and Singapore, UCAM offers more than 163 courses, including business administration, health care, computer science, sports management and engineering.
The university has strategic partnership with more than 360 international universities, including Stanford University, National University of Singapore and National Technological University. UCAM is also a member of Erasmus Mundus and Universia.
The UCAM E-MBA program is ranked among the top 10 in the region and the university currently has over 21000 active learners.
UCAM accredits and awards MBA program in General Management, MBA in Business Analytics, MBA in Operations and Project Management, MBA in Health and Safety Leadership, MBA in Global Banking and Finance, MBA in Agile Supply Chain Management, MBA in Global Healthcare Management, MBA in Energy and Sustainability, MBA in Accounting and Finance and MBA in Marketing Management.
Curriculum
Part A consists of six modules, out of which four modules are core while two are specialised modules. The six modules will be delivered in six months. All learners who complete part A will attain 40 European Credit Transfer System (ECTS), equivalent to 120 UK Credits.
Part B consists of a mandatory module and a thesis work. The duration of part B is six months, and all the learners who complete part A and part B will be awarded a degree in MBA in International Business and Relations from UCAM Spain and will attain 60 ECTS, equivalent to 180 UK credits.
Program Outline – Part A
International Human Resource Management
Strategic Change Management
Strategic Management and Leadership
Operations Management
Entrepreneurship in Global Context
Internationalization Strategies and Decision Making
Program Outline – Part B
Socio – Economic – Legal Environment
Thesis work
Specialization Pathway
MBA in International Business and Relations: This specialisation pathway is for learners who intend to specialise in International Business.
Modules
Entrepreneurship in Global Context
Internationalization Strategies and Decision Making
Learning Resources
Live & interactive lectures by expert faculties
Recorded session for offline viewing
World-class curriculum by eminent faculty
Regular webinars by industry leaders
Assignments for module assessments
Easy-to-use LMS accessible anywhere
Online library to further enhance your knowledge
Dissertation on your area of research work
Assignment and Assessment
UCAM – Exeed College follows an assignment-based assessment approach, and the student needs to submit an assignment after each module.
Program Outcome
What you'll get as a Masters student with Exeed College
In-depth Knowledge of Your Field
Increased Opportunities
A Higher Earning Potential
Reputation and Credibility
Better Networking Skills
Keeps You Competitive