Mba in corporate finance, audit and controllership
Home ›
MBA ›
Finance ›
Mba in corporate finance, audit and controllership
Program Description
Course Differentials
adequate Hours; renowned professors and experts on the local market; infrastructure compatible with the standard requirement of our target audience; practical experience and the presence of invited professionals in some modules.
Goals
General: enable participants to use the fundamental and practical concepts of Finance and Accounting, offering the level of knowledge required in order to exert control activities and monitoring of the plans of the companies.
Specific:
provide the necessary knowledge tools and technical tools so that participants can manage and establish controls and monitoring necessary for the decision-making process and audit;
enable participants in the development of financial planning, economic and tax companies;
provide the necessary knowledge of finances that enable participants to make decisions based on the financial statements and to actively participate in strategy formulation, planning, implementation and control, as well as knowledge in the application of accounting standards and audit procedures;
allow participants to structure information and provide conditions for the development of capacity for reflection, analysis and synthesis;
promote collaboration and integration among participants.
TARGET AUDIENCE
This course is aimed at professionals who perform functions for which it is essential depth view of Finance, Controlling and Accounting Audit, with degrees in Economics, Business Administration, Engineering, Accounting and the like. It is also intended to several professionals who aim to open up new possibilities for action, as well as the administrators that while acting in other areas, realize the importance of knowledge Finance, Controlling and Accounting Audit in their professional development.
METHODOLOGY
The course will be developed through various teaching / learning techniques in order to allow active student participation in the construction of knowledge. The teacher will provide monitoring school material. Will be used according to the nature and desirability of each subject, various methods such as case studies; games and simulations; conferences; lectures; seminars; directed studies; group work; practical classes in the laboratory; discussions and exchanges of experience.
Last updated Mar 2020
About the School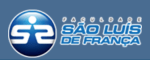 Developing the society through quality services related to education and culture.
Developing the society through quality services related to education and culture.
Read less