Master in Business Administration - UK ( MBA in Dubai / Sharjah )
Home ›
Master in Business Administration - UK ( MBA in Dubai / Sharjah )
Program Description
Students secure 120 credits for 8-10 taught Modules in UAE, where evaluation is 100% by Assignment, to apply and to complete the top-up MBA of University of Bolton- UK, primarily on submission of an individual dissertation, taught by the faculty of the University.
The dissertation (Maximum 60 Credits) concentration can be:
General Management
Marketing & Innovation
Human Resource.
Accounting and Finance
The supervisor, from the University, will work with students as they complete their dissertation. The University is committed to producing high-quality research with impact across all its subject areas.
About the Universities:
The University of Bolton, a Silver TEF Rated University, opened in 1824 as the Bolton Mechanics Institute; and in the year 2005, it was given the title "University of Bolton". The University of Bolton is a Teaching Intensive, Research Informed Higher Education Institution whose distinctive high quality, student-focused, undergraduate and postgraduate programmes attract applications from all over the world. It will offer an exciting and challenging student experience with high levels of proactive student support and with excellent facilities which match the quality of its academic provision. It has been ranked 6th overall sector-wide in the UK Engagement Survey 2018.
The University of Bolton has topped charts in the Complete University Guide 2019, with first place for overall student satisfaction amongst the Greater Manchester institutions and joint 18th position within the 131 national universities' league.
Anglia Ruskin University is one of the largest universities in the east of England and has over 30,000 students. The university roots back to the year 1858. Anglia Ruskin University has been given a ranking of 301-350 in 2018 by Times Higher Education World University. Also In 2016, the university was named as the joint 38th Best Institution in the UK by the Times Higher Education's world rankings.

The Qualification has been accredited to the National Qualification Framework (NQF) and each qualification has its own unique Qualification Accreditation Number (QAN). This number will appear on the learner's final certification document.
The Program [Accredited by the National Qualification Framework QAN: 601/7656/8 ]:
The core courses in the program provide a solid grounding in core management concepts, models, principles, and key skills associated with leading an international organization in the 21st century. Upon successful completion of the program, you will be able to use sophisticated decision tools to think critically and create strategies to address key business issues. If you have a bachelor's degree and wish to pursue a more senior role in management or you are a working professional who wishes to go on to study for at Master's level in Management, then you are at the right program to reach success.

This innovative programme has been tailored to graduates who want to cover a wide range of business practice and research-orientated study opportunities. The programme has been developed to meet current and future employer demands.
Eligibility Criteria
An ideal candidate would have successfully completed a graduate-level program in any disciple with at least 2 years of work experience. Candidates not holding Bachelor's degree but with substantial work experience will also be considered on a case to case basis.
Curriculum Structure 8 Modules (Cumulative Credits Requirement: 120 Credits)
Corporate Strategy
Corporate Finance and Financial Strategy
HR Practice, Leadership, and Managing People
Global Trade and its Impact on Strategy
Research, Problem Solving, and Business Reporting
Operations, Quality and Supply Chain Management
Strategic Marketing
Project Management
Dissertation – in the field of Marketing / General Management /Accounting and Finance/Human Resource Management (HR)/ Operations/ Supply Chain and Logistics Management (Maximum 60 Credits)
Having secured 120 credits, a candidate is eligible to complete MBA top-up of the University of Bolton-UK primarily on submission an individual dissertation.
Admissions open.
PROMOTION FEES- for Limited Period Only for MBA –AED 24K, Payable in a minimum monthly Installment of AED 1000.
MASTER'S providing Quality Higher Education with Affordability in UAE
Last updated Dec 2019
About the School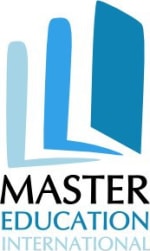 Since 1995, Master Education International (MEI) has served its affiliated and associated institutes in the Middle East, India, the Far East, and their student community at large, by providing UK, US ... Read More
Since 1995, Master Education International (MEI) has served its affiliated and associated institutes in the Middle East, India, the Far East, and their student community at large, by providing UK, US and Indian Higher Education. Its flagship programs are MBA and BBA. MEI is a partner of three prominent UK awarding boards; QUALIFI, BTEC Edexcel and NCC Education and City Vision University USA and Banasthali University India (Listed and Recommended by Ministry of Education, UAE) Masters is also an off-campus office for research based programs leading to Ph.D. MASTER Institute: Providing Quality Higher Education with Affordability in UAE since 1995.
Read less