Global One-Year MBA
Home ›
Global One-Year MBA
Program Description
With our uniquely global MBA degree, you'll study every topic through a global lens, master working in cross-cultural teams, and learn to lead in a complex international business environment.
One global MBA, six unique campuses
Discover the difference our campus locations can bring to your MBA experience.
MBA in Hult Boston
Why choose an MBA in Boston?
Boston has a global reputation for academic prestige and is home to more than 250,000 students. It is widely considered the academic capital of America, providing rich networking opportunities and enticing major corporations to its events and recruitment fairs every year. Home to many of the world's largest companies including Bain, Google, Facebook, BCG, Fidelity, and State Street, Boston leads the way in the healthcare, management consultancy, finance, and venture capital industries.
Accelerate your career with an MBA in Boston
Hult's Boston campus is the ideal hub for the East Coast's established and startup businesses. The more connections you make, the stronger your position in the job market will be. You'll get to know the companies that make the US tick—through campus career events, clubs and societies, and taking part in case challenges and competitions.
MBA in Hult San Francisco
Why attend business school in San Francisco?
The Golden City. SF. San Fran. Fog City. San Franciscans may debate the city's affectionate nicknames but there is no questioning its reputation as the global centre of digital innovation. And Hult San Francisco is perfectly positioned for networking with some of the biggest and most disruptive companies in the world.
Accelerate your career with an MBA in San Francisco
Whatever your ambitions, San Francisco is all about making contacts and building your network. Check out the many industry networking events and informal meetups, and get involved in Hult's clubs and societies to get you out and about in the city and making things happen.
MBA in Hult London
Why choose an MBA in London
Whatever your career aspirations, London has the environment and connections you need to succeed. Study business in the city with the highest number of international head offices, the most international banks, and the biggest startup cluster of any European city, as well as a long-standing reputation as a global trendsetter.
Accelerate your career with an MBA in London
Take advantage of London's high concentration of multinational companies, its famed financial district and stock exchange, its status as a pioneer in the creative industries, and the booming startup scene. Many of these opportunities are brought direct to the classroom, and some of the strongest relationships you build will be the ones you make through networking in the city.
MBA in Hult Dubai
Why choose an MBA in Dubai
A city of superlatives, Dubai has literally risen from the desert over the last 30 years to become the fastest-grown global city and trading hub of the Middle East. Over 90% of Dubai's population was born abroad, making this a truly international city where the cultural and religious difference is celebrated. With its "nothing is impossible" attitude and business-friendly policies, both corporate and entrepreneurial opportunities abound in Dubai.
Accelerate your career with an MBA in Dubai
Dubai is at the centre of many key industries, including banking and financial services, consulting, construction, and IT. Its strategic location and pro-business policies have led many of the world's biggest organizations to have a base here. Take advantage of the incredible networking opportunities in this city where almost everyone is international. You'll make meaningful connections with business leaders both on and off-campus.
MBA in Hult Shanghai
Why attend business school in Shanghai?
The commercial centre of Asian business, Shanghai is the birthplace of new trends and groundbreaking ideas. Our campus, located right on People's Square, will give you an invaluable insight into Chinese culture and business practices.
MBA in Hult New York
Why choose MBA electives in New York City
An icon for the American dreamꟷWall Street, Madison Avenue, and the U.N. headquarters make New York City the global leader in finance and media, as well as the centre of international diplomacy. Our rotation centre is located in downtown New York and within reach of New York's key business districts. Soak up the city's infectious energy, and see all the world-famous landmarks for yourself.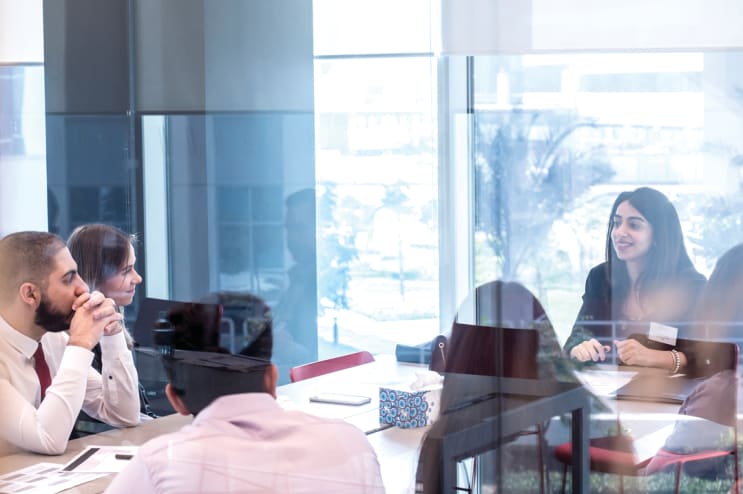 Your Core MBA Program
You'll go beyond business to study every topic through a global lens, master working crossculturally, discover the technologies shaping our future, and develop the deep self-awareness needed to lead effectively and with confidence.
Award-winning MBA program
Learn from subject matter experts who bring real-life business knowledge and leadership skills into the classroom. Our award-winning MBA curriculum embodies our practical approach to business education. Professors with years of industry experience will bring the subject to life in interactive classes, and students from all over the world—all with different professional backgrounds—will give you a fresh, global perspective on the issues raised.
Immersion: Leadership I
Leadership II: Negotiation
Organizational Behavior
Accounting
Data & Decisions
Global Strategy
Business in Global Society
Managerial Economics
Financial Management
Operations Management
Project Planning & Execution
Marketing
Data & Decisions
Global Strategy
Business in Global Society
Managerial Economics
Capstone Experience
Innovators' Summit
*Courses and sequencing are subject to change
Inside Masters of Business Administration at Hult
Hult's Chief Academic Officer, Johan Roos, is here to tell you more about who we are. Have you heard of our "triple-crown" accreditation, but not sure what it means? Or would you like to know more about our plans for the future? Take a tour of our London campuses with Johan and discover Hult for yourself.
How assessment works
Hult's grading system is intended to encourage and acknowledge academic achievement while promoting a growth mindset. The system is based on principles of fairness and transparency, and faculty award grades based upon established criteria that you'll find in your course syllabus. Course grades at Hult usually involve a combination of assessments such as case analysis, examinations, presentations, and other types of team and individual assessments.
MBA Dual Degree Programs
We're always looking for new ways to help our students stand out in a crowded global job market. The Dual Degree program gives you the option of complementing your MBA with a specialist masters degree in as little as six additional months of accelerated study.
Entry requirements
Bachelors degree or equivalent.
Three or more years' relevant work experience.
Proof of proficiency in English if applicable (i.e. TOEFL/IELTS).
Ability to speak at least two languages; students without a second language will be required to take language classes on campus.
Apply online now, and one of our Enrollment Advisors will get in touch to support you through the process.
Last updated Sep 2020
About the School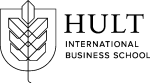 At Hult, we believe a business school should give you so much more than a degree. Our students graduate with a global network in place, the practical skills to make an impact from day one, a future mi ... Read More
At Hult, we believe a business school should give you so much more than a degree. Our students graduate with a global network in place, the practical skills to make an impact from day one, a future mindset needed to thrive in a time of change, and lifelong learning opportunities so that they can stay on the cutting edge long past graduation.
Read less