Program Description
Global MBA at a glance
World-leading faculty – Experience world-class teaching and thought leadership from leading Cass academics, policymakers and renowned business practitioners.
Entrepreneurship – Ranked 5th globally for entrepreneurship (Financial Times MBA in entrepreneurship ranking 2018), Cass equips ambitious entrepreneurs like you with strong practical skills and a wealth of theoretical knowledge to enable you to build a scalable and competitive business. You'll also able to apply for the £10 million Cass Entrepreneurship Fund for high-potential early-stage businesses.
Global learning experiences – Choose an international elective in over 9 locations around the world to give you a truly global perspective and gain practical experience in a new and inspiring setting.
Who is this course for?
Our Global MBA programme is designed for experienced managers and highly-driven, motivated professionals and entrepreneurs who want to:
Develop a deeper understanding of the nature of management, organisation and business; and

Master their knowledge and skills according to their specific career goals while continuing to work full-time.
The course will position your career on a higher plain and empower you to become a bold and visionary leader, strengthening the quality of your management across a wide range of organisations.
Course benefits
Join our Global MBA programme and you will:
Gain a world-class MBA from a global top 1% business school while you study flexibly online – without interruption to your work or personal commitments.

Experience thought leadership in global business from our world-leading faculty of academic staff, respected industry experts, researchers and business practitioners.

Be empowered to become a bold, courageous and visionary leader, ready to tackle the challenges of global business.

Acquire the advanced business knowledge, interpersonal and analytical skills you need to make bold business decisions and lead you and your organisation to success.

Unleash your leadership potential alongside your expert tutors and global cohort.

Build your adaptability, teamworking skills and resilience.

Gain access to a global alumni network and support from a dedicated Careers and Professional Services team, with strong connections to reputable international organisations.
Course aims
Our Global MBA has been specifically designed to:
Develop your understanding of various organisations, their management, and their changing external contexts.

Build strong career potential for you in business and management by boosting your professional skills and imparting an attitude towards leadership, change and enterprise which is both positive and critical.

Strengthen your ability to apply knowledge and understanding to complex issues, both systemically and creatively, so that theory is converted into practice from a critical and informed perspective.

Enhance your lifelong learning skills to ensure continuing self-direction and originality in your professional development, personal effectiveness and expertise.
Push the boundaries of your leadership
Our Global MBA aims to challenge business professionals and leaders around the world to push the boundaries of their leadership and succeed as astute and visionary business leaders.
Developed and taught by respected industry experts, researchers and business practitioners, the course focuses on the theoretical foundations of various decision-making tools and their application in practical, real-world contexts.
What you'll learn
Developed by thought leaders and innovators in global business, our Global MBA has been specifically designed to equip you with advanced business knowledge and skills and empower you to become a bold and visionary leader - ready and able to tackle the challenges of today's global business world. 
Part-time blended learning
The Global MBA is a part-time blended programme, which means:
Core modules and most elective modules are taught online; and

The Continuing Professional Development (CPD) programme, the Integration Week and some additional electives are delivered face-to-face at Cass on-campus weeks.
Study at your own pace
The flexibility of our Global MBA means you can continue working while you learn. It has been optimised to be completed over two years, covering:
The core modules in the first year; and

The electives and the Business Mastery Project (BMP) in the second year.
Programme structure – 200 total credits
Compulsory elements (110 credits)
3 preparatory self-paced modules.

6 online core modules (15 credits each).

Integration Week (15 credits).

Business Mastery Project.

80 hours of Continuing Professional Development (CPD) (5 credits).
Additional elements (90 credits)
60 credits from elective modules; and

30 credits of additional electives.
Core modules
Marketing

Operations Management

Leading People in Organisations

Technology and Innovation

Finance

Strategy

Business Mastery Project

Online electives
Global Real Estate

International Finance

Advanced Corporate Finance

Global Economic and Social Challenges

Consulting to Management

Capturing Value from Innovation – Strategies for Innovative Firms

Competitive Edge with Digital Technologies

Advanced Strategy and Business Models

Managing Strategic Change

New Venture Creation

Digital Marketing and Social Media

Machine Learning for Business

International electives
China International Study Tour

Kenya – Tech for Social Good

South Africa – Leading Change in a Complex World

London Symposium

Israel and Palestine – Innovation and Technology Study Tour

Face-to-face modules
Advanced Corporate Strategy in a Globalising World

Branding and Advertising

Innovation and Entrepreneurship

Managerial Decision-Making

Mergers and Acquisitions

Strategic Valuation and Management of Customer Relationships

Private Equity

Concentrations
During your Global MBA course, you can choose to focus your studies around a series of concentrations.
Concentrations are private recognitions that students have taken at least 40 credits from electives belonging to a particular cluster. This recognition is independent of the MBA award, which remains exactly the same.
How to choose your concentration
You can take an elective in any format after you complete your core modules. You also have an opportunity to follow the majority of the concentrations if you're flexible enough to sign up for electives in different formats, and there are no clashes in your timetable.
Subject to changes in elective modules, the Global MBA offers fully-online concentrations in Corporate Strategy (CS), Innovation & Entrepreneurship (IE), Finance (F), and Digital Business (DB)
Are you ready to apply for Cass's Global MBA?
We find that it's hugely beneficial to talk through your options with one of our professional Course Advisors who will answer any of your queries, make sure that this course is right for you and ensure that the application process is as seamless as possible.
To be considered for our Global MBA programme, you'll need to have:
A university degree or appropriate professional qualification.

If you don't have a degree or a professional qualification, you may be considered based on evidence of your ability to study successfully at postgraduate level. This evidence may include the Graduate Management Admissions Test (GMAT) results, together with evidence of substantial business or professional achievement; and

A minimum of five years full-time relevant work experience gained after graduation; and

If English isn't your first language,

a minimum IELTS score of 7.0

. This may be waived if you've worked or studied in an English-speaking environment for at least a year.
In addition to providing evidence that you meet the above entry requirements, you'll also need to submit a copy of your CV and two professional referee reports when applying for the course.
If you're successful in receiving an offer from us to join the programme, you'll have a face-to-face, online or telephone interview, where we'll assess your interpersonal skills and English proficiency before formally accepting you onto the course.
If your English language proficiency is considered borderline, we may ask you to take an MBA Pre-sessional English programme before starting the course.
Last updated Jan 2020
About the School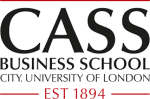 One of City, University of London's five specialist schools, Cass Business School is among Europe's leading business schools. Holding the prestigious gold standard 'triple-crown' accreditation, it's a ... Read More
One of City, University of London's five specialist schools, Cass Business School is among Europe's leading business schools. Holding the prestigious gold standard 'triple-crown' accreditation, it's also one of the world's top business schools.
Read less